EPOS systems software consultancy and bespoke integration
EPOS Systems
SoftOutlook understands that businesses are different and there are many EPOS systems in the market so we consult and seek out the most suitable solution for the organisation. We can add value to your chosen EPOS System by integrating with other critical solutions such as accounting packages, marketing and statistical analyses.
Keeping these systems in operation is therefore critical to the smooth running of many businesses and, at SoftOutlook, this is one of our specialist fields.
EPOS hardware sourcing (tills, barcode scanners, computers etc)
EPOS software sourcing and customisation
Set up computers and printers network
Technical support & troubleshooting
Installing / verifying software updates
Create bespoke reports and charts to visualise key business metrics
Business Intelligence Dashboards
Setup SQL Server Reporting Services
Let us help you with a good and reliable EPOS system and manage the system for you. We offer a wide range of systems you can choose from. We also design, develop, implement and manage bespoke EPOS systems.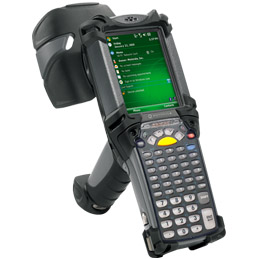 In addition, we are able to programme mobile terminals (barcode scanners - readers), such as:
-Those used by couriers to record successful deliveries.
-Shop floor stock take and repurchasing.
to ensure that the data they collect is useful and relevant to your business needs.